Cemetery Properties – Cathedral City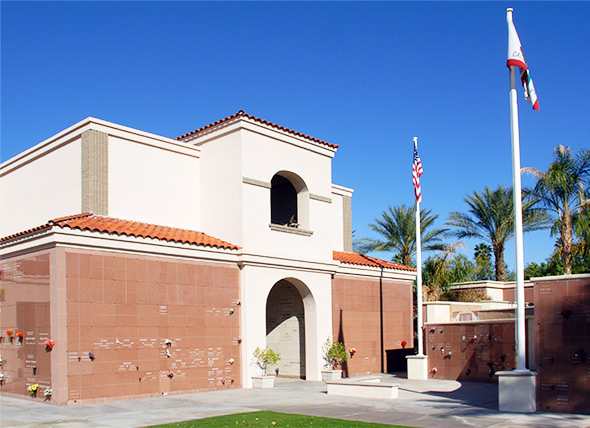 Faith and Hope
The Sanctuary of Faith and Hope Mausoleum boasts a combination of niche and companion wall crypt property. The niche and crypt fronts are lined with attractive red granite fronts.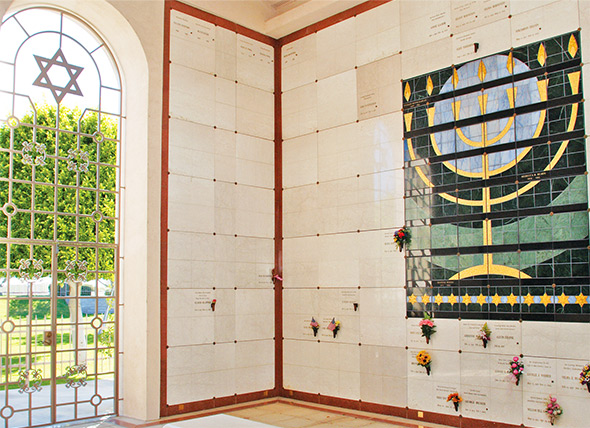 Tower of David
Located in the park's Jewish property section, the Tower of David offers beautiful glass and granite front niches for the interment of cremated remains.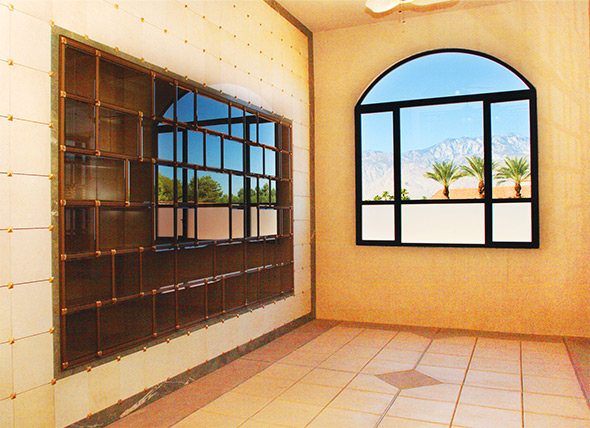 Mountain Vista
Located in a gated section on the second floor of the Mausoleum, Mountain Vista is a blend of glass and granite front niches, offering a unique property type in one of the most private sections of the park.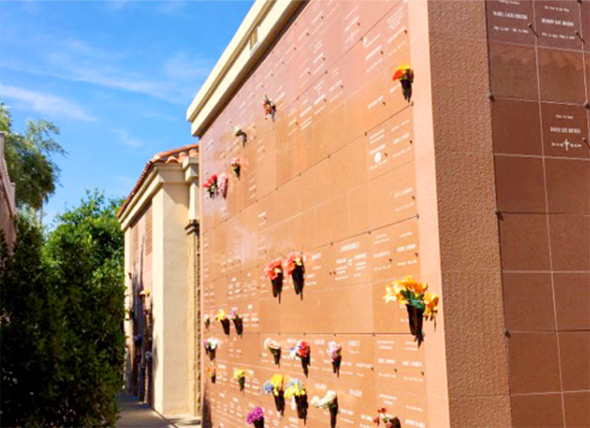 Mission Santa Rosa
Soft afternoon sunlight caresses this impressive outdoor mausoleum. Mission Santa Rosa Mausoleum sits gracefully between the Mission San Luis Rey and the Good Shepherd Mausoleum.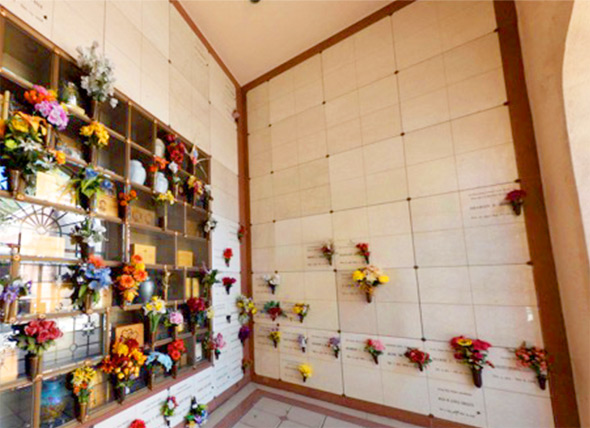 Good Shepherd Faith Room
The Good Shepherd Faith Room is an open air environment ideal for memorializing a loved one. Located on the eastern part of the Sanctuary of the Good Shepherd in a gated area, the Faith Rooms offers a mix of granite-front and glass-front niches.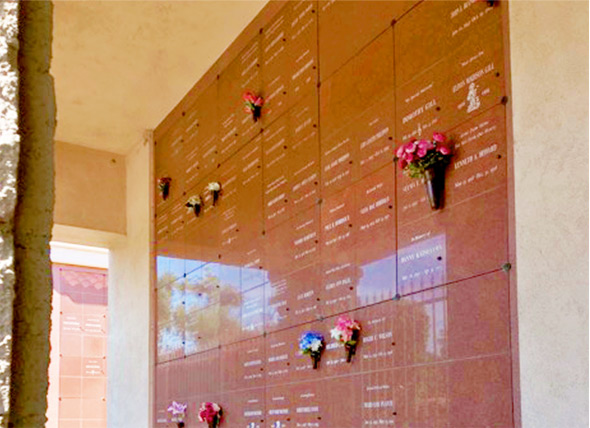 Mission San Luis Rey
Located on the western wall of Mission San Luis Rey, attractive red granite-front niches offer families a tranquil and secluded environment to commemorate a life well lived. A nearby serene fountain offers melodious sounds to accompany visitors during their moment of peaceful reflection.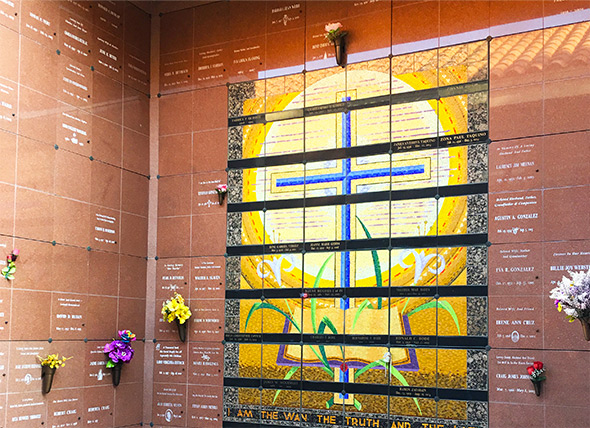 Sunrise
Located at the north end of our Cathedral City Memorial-Park, the Sunrise section is situated near the Good Shepherd Mausoleum. At the center of the niche room is a carefully crafted mosaic of an open Bible, lilies, and a cross.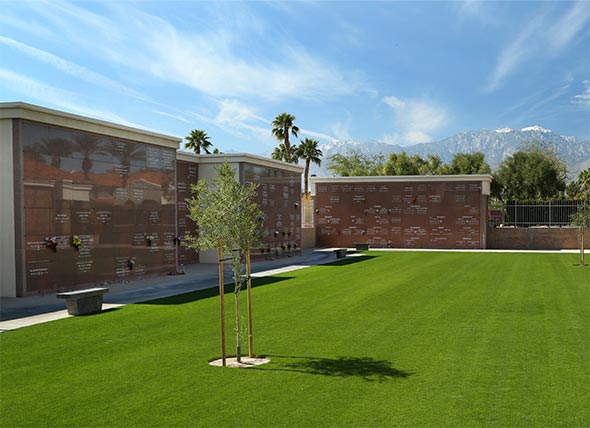 Mount Zion Gardens
Located in a courtyard, and bordered by wall crypts, this section offers impressive views of the San Jacinto Mountains and is dedicated to the enduring traditions of Jewish internment.